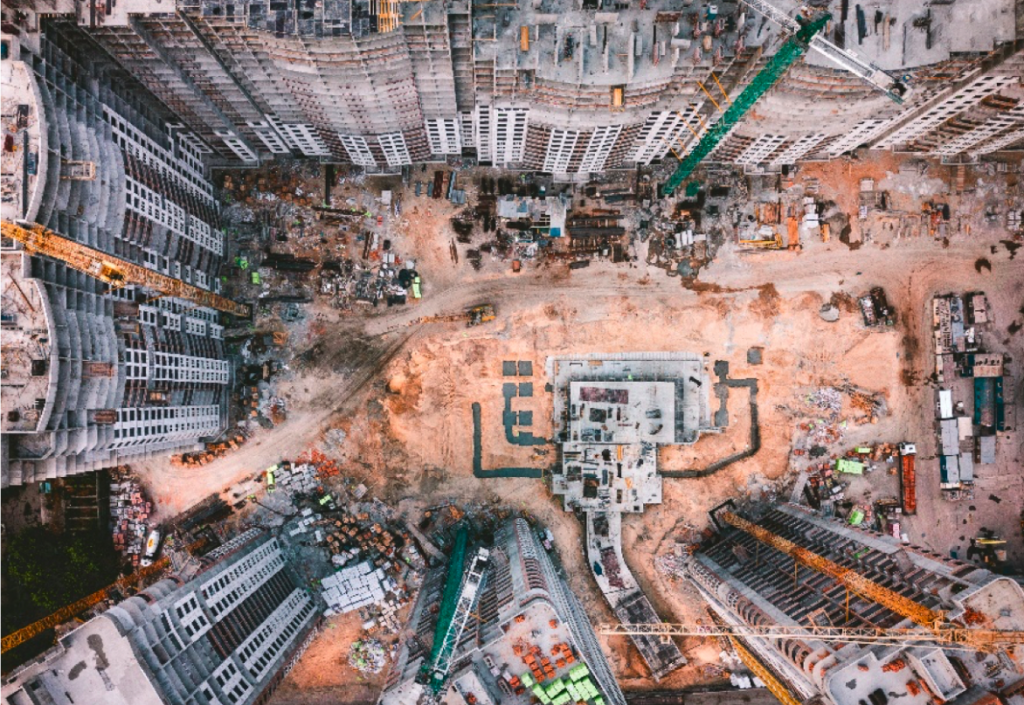 Here at Gadzoom, our aim is to help construction contractors efficiently compile documents that are essential to our line of work. When it comes to a major contract, you'll be hard-pressed to find an employer that will allow you on the job site without the proper paperwork filled out and submitted. 
Why? Because with an occupation as hazardous as ours, one wrong move could mean serious injury for a team member. Worker safety is paramount in the construction industry, and it all starts with putting together an effective workplace safety plan.
Here's what you'll need to get started:
Worksite Walk Through
You can't fully understand and address the risks around your worksite without first performing a walkthrough. This is something that every good contractor should be doing before any work begins on the project. 
Walk around and begin to look for any potential hazards which could end up harming your team. Think about factors like open trenches, areas where rebar may be installed, or how crane lifts may affect construction operations. 
Each of these comes with its own set of unique preparations which must be done in order to ensure that the site is secure and workers are safe.
Break It Down
This is the part that often takes safety and administrative teams hundreds of hours to complete. Every task you're asking your employees to complete should be broken down into individual steps.
Think about it – How do you plan to install that rebar? What's the first thing that needs to be done? Second? Third? 
Each of these steps can be associated with its own unique set of risks that need to be taken into consideration. This is the part of the plan that often results in a contractor's activity hazard analysis being rejected – not being specific enough when building the AHA and identifying all potential hazards and how you plan to mitigate them. 
With Gadzoom, we remove the guesswork by providing complete AHAs that meet and exceed regulatory requirements by identifying typical associated risks and controls for each step.  Gadzoom's AHA creation program allows you to manage your safety program much more efficiently with customization, synchronizing, and sharing of your project's safety documents. Regardless of the number of tasks associated with your unique construction project, building your safety and administrative documents now only takes minutes of your time, while producing superior results.
Learn more about Gadzoom here. 
Train Your Employees
Once the groundwork and administrative necessities have been squared away, it's time to train your employees on the hazards you have identified. 
In order to be EM 385-1-1 compliant, team members must be well versed on what to expect from the job site, and how to ensure they remain safe while getting the project done. 
Creating an effective workplace safety plan is more than just writing it down on a piece of paper. Safety requires extensive training and preparation so that everyone on the team is well aware of the risks and confident in the job they are doing. 
By partnering with Gadzoom, you'll save valuable time in creating and managing your safety and administrative document program. Use some of those extra hours to magnify your company's safety program and reassure yourself that employees are well prepared for the tasks at hand.
---
About Gadzoom
Gadzoom enables you to generate important documents in minutes, giving you the freedom to run and manage your business without all the headaches that come with administrative responsibilities. Our company was born to make construction document management as streamlined as possible. Create a variety of government compliant safety and administrative documents at the touch of a button. If you're interested in learning more, visit our site today.