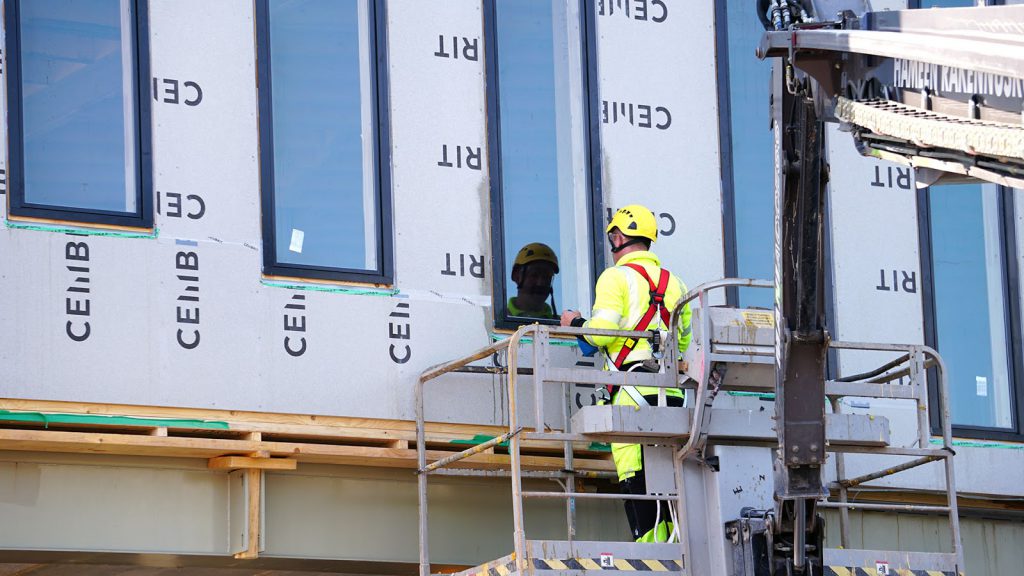 With the new year comes even more challenges, innovations, and trends in the construction industry that managers should be keeping up with.  Leaps forward in technology, breaking news that may impact the field, and more can come up at a moment's notice. 
As a construction professional, it should be part of your job to keep an eye on the latest and greatest that are popping up within the industry, so that you can find ways to integrate those ideas into your own unique projects. 
Here are five news stories trending in the construction industry in 2020:
Construction Needs Collaborative Planning
AEC Business (@AARNIH) recently came out with an article that highlights the need for collaborative planning in the world of construction. They state in the article that "What makes construction different from manufacturing is its dynamic nature. Unlike a systemized production plant, a construction site is a mesh of interconnected processes that are far from optimized." 
It's that very dynamic nature which demands collaboration. Without working together, there are just too many moving parts for one person to plan for alone. The article stresses that top-down scheduling is quickly becoming an inaccurate and antiquated process while utilizing the new "last planner system" is a much more efficient way of conducting business. 
Read the Full Article on AEC Business: Construction Needs Collaborative Planning
---
The Dotted Line: How Contractors Are Finding and Vetting Subcontractors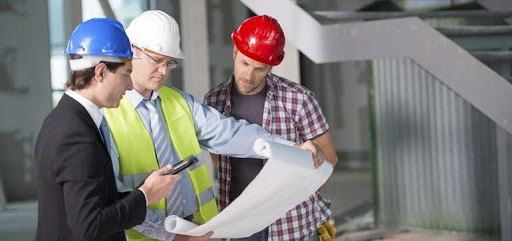 Construction Dive (ConstructDive) wrote a phenomenal article on finding and vetting subcontractors: a task that can often make or break your project timeline. The article acknowledges the shortage of skilled labor these days, and its impact on Construction Managers' ability to find and hold on to the right talent they need in order to finish a job. 
Survey results they provided found that a staggering 80% of contractors were having trouble finding qualified craft workers. In order to compensate for the shortage, companies are leaning on two main strategies: leveraging industry relationships to get in touch with the right talent, and sending emissaries to communities near new builds months ahead of time so that they can get a feel for the market and scout out new workers to put on the job. 
Read the Full Article on Construction Dive: How contractors are finding and vetting subcontractors
---
The Future is Female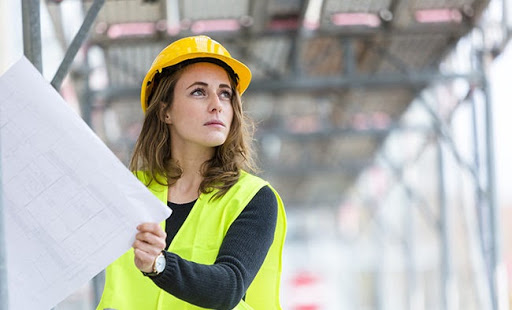 Much like the last article on our list, Best Construction Practices (Construct_BP) also came out with a blog about the labor shortage that's been hurting American companies as of late. Their solution? Advocate for more female employees in the construction workforce. The article goes on to mention a YaleNews study, which found that "women only comprise 8 percent of the construction workforce, with over half of them in sales and office jobs." 
Demi Knight Clark, founder of She Built This City, a social venture with the goal of empowering women to find more work in construction and manufacturing roles, was quoted as saying, "Companies now are desperately searching for this workforce, and the women are there. We just need to connect the dots and shorten the gap between the wages and [career] stages."
Read the Full Article on Best Construction Practices: The Future is Female
---
2019 Sets New Record for Supertall Building Completion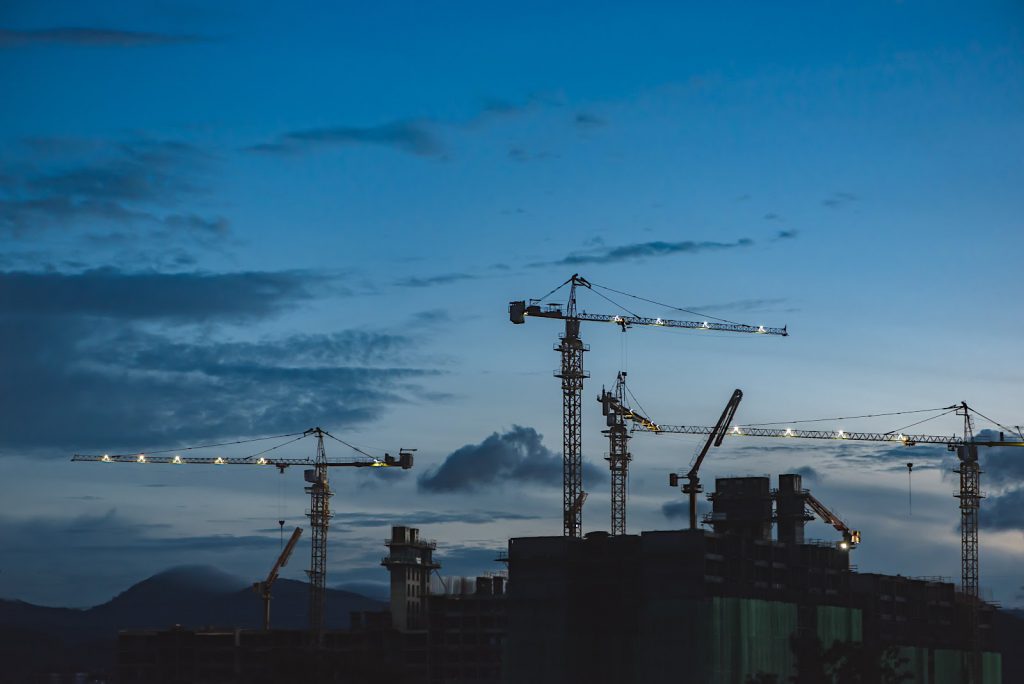 If you ask anyone, 2019 should be known as the year of the supertall building. Construction Business Owner (@CBOMagazine), cited a study from  The Council on Tall Buildings and Urban Habitat that claims 126 buildings of 200 meters' height or greater were completed in 2019, including 26 "supertall" buildings of at least 300 meters' height" were built last year. 
This constitutes a major new record for our industry, and the pace does not look to be slowing down anytime soon. To take things even further, this has been the fifth year in a row where a supertall building of over 500 meters tall has been completed - An incredible accomplishment for the field of construction. 
Read the Full Article on Construction Business Owner: 2019 Sets New Record for Supertall Building Completion
---
The two-tiered technician field—and why dirty hands will still be required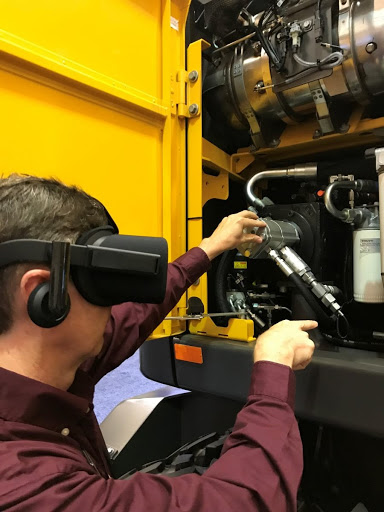 The team at Equipment World (@Equipment_World) wrote an intriguing article recently about the changing nature of field technicians - and how there's plenty of room for both the new innovations and more established skill sets in the 2020 workforce. The truth is, the technician field is growing in the direction of digital technology. More than ever, the next generation is bringing with it the knowledge to perform their jobs on the computer instead of in their boots. 
With that said, there is still a genuine need for both digital and analog skill sets in the new year. As the article goes on to say, "Until dirt turns into digits, heavy construction is still a world of extreme physical forces to be tamed." Both types of skills very much have a place in our industry and can work together to create never-before-seen synergy on the job site.
Read the Full Article on OHS Online: How BIM Technology is Making Job Sites Safer.
Interested in staying up to date with trending topics in construction?
Connect with us on social media!

Facebook: www.facebook.com/GadzoomLLCdocumentcreation/  

Twitter: https://twitter.com/GadzoomLLC 
---
About Gadzoom
Gadzoom enables you to generate important documents in minutes, giving you the freedom to run and manage your business without all the headaches that come with administrative responsibilities. Our company was born to make construction document management as streamlined as possible. Create a variety of government compliant safety and administrative documents at the touch of a button. If you're interested in learning more, visit our site today.