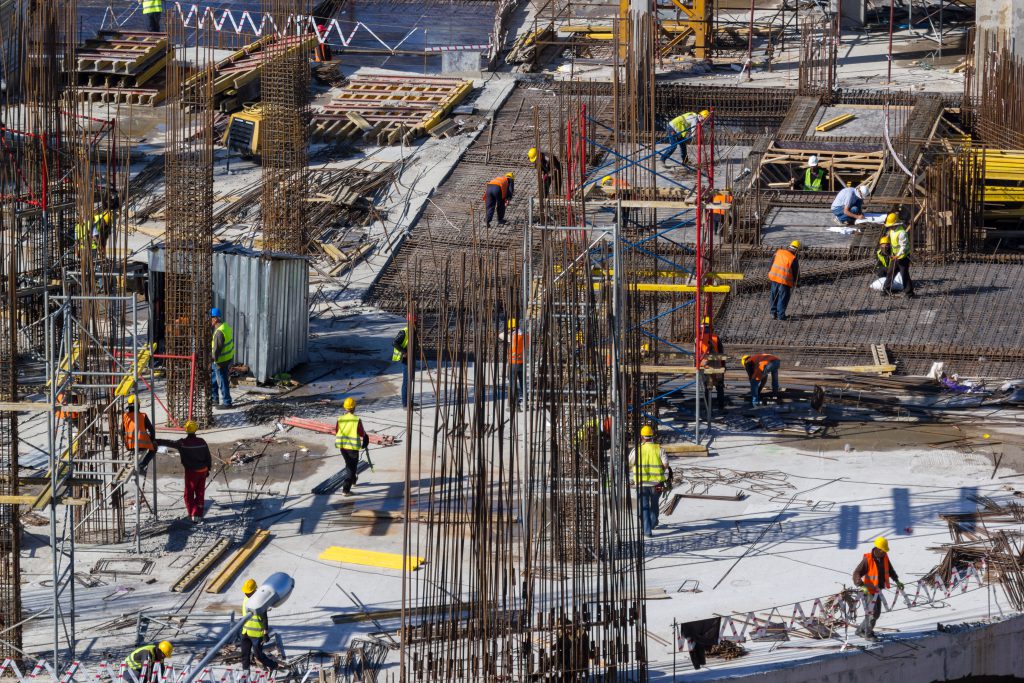 As our country continues to fight the current COVID-19 pandemic, it's becoming increasingly evident that we, as construction professionals, need to take extra care and precautions in order to slow down the spread of this virus. As the industry has been deemed "essential" in many parts of the country, ensuring that construction operations continue, the obligation to safeguard workers is front and center.
Government officials are relying on assurances from the construction industry that safety steps construction firms are instituting follow the guidance of federal agencies and create a safer environment that exists in other industries. Therefore, it is the responsibility of every company, every supervisor, and every tradesman to appreciate the gravity of the threat, gain knowledge of preventative measures, and incorporate protections into all aspects of everyday operations.
Gadzoom has released a new COVID-19 specific AHA based on the latest information and recommendations from Government agencies and leading construction associations, which include the best job site practices required to safely succeed during this harsh new reality.
Login to Gadzoom to access the new library: https://gadzoom.net/login
A Major Threat
The truth is that ever since the coronavirus began impacting the world, and specifically the construction industry, there has been a growing need for best practices and procedures that are proven to work. As with any project, managers are expected to turn in an Activity Hazard Analysis. Normally, this would cover the usual on-the-job hazards - such as falls, sprains, or chemical exposures. 
But with the virus moving from a distant thought to major risk, it is mandatory that contractors consider the very real potential that their workers could be exposed to COVID-19 putting employees, the company and the project at risk. If valued employees are at greater risk of contracting coronavirus simply by showing up to work, it is imperative that companies accept the responsibility of protecting those employees, and their families, to the absolute best of our abilities. To drive the point home, many contractors are unaware but employees who contract the coronavirus can now receive Worker's Compensation benefits. This policy has several major implications for construction companies, from loss of employees to Injury and Illness reporting to costs related to Worker's Compensation insurance.
Meeting Demand
At Gadzoom, we recognized this rising threat and decided to meet it head-on by incorporating steps and controls as outlined by multiple Government agencies and leading construction associations. Our acclaimed construction document management platform already includes a database of thousands of complete AHAs and steps that employers could mix and match to meet their project requirements. Adding COVID-19 guidelines helps Gadzoom subscriber to customize their AHAs during these unprecedented times.
Now, safety managers will not only be able to generate effective AHAs that include typical hazards in a matter of minutes; they'll also have a full suite of guidelines available for inclusion that have been custom-built to address COVID-19 and the dangers it poses for construction workers. The best part? No need for extra hands on deck. AHAs used to take hundreds of hours and involved many staff touchpoints. Gadzoom flips the script, with an intuitive interface that streamlines the whole process and allows managers to get the documents they need quickly, efficiently, and without the need for extra help.
Have Questions?
Please contact us at customersupport@gadzoom.net or 1-877-714-5001 should you have any questions.
From all of us at Gadzoom, we are wishing you and your Team good health and prosperity as we navigate this unprecedented time. Stay safe!
Sincerely,
Gadzoom Customer Support Team
---
About Gadzoom
Gadzoom enables you to generate important documents in minutes, giving you the freedom to run and manage your business without all the headaches that come with administrative responsibilities. Our company was born to make construction document management as streamlined as possible. Create a variety of government compliant safety and administrative documents at the touch of a button. If you're interested in learning more, visit our site today.