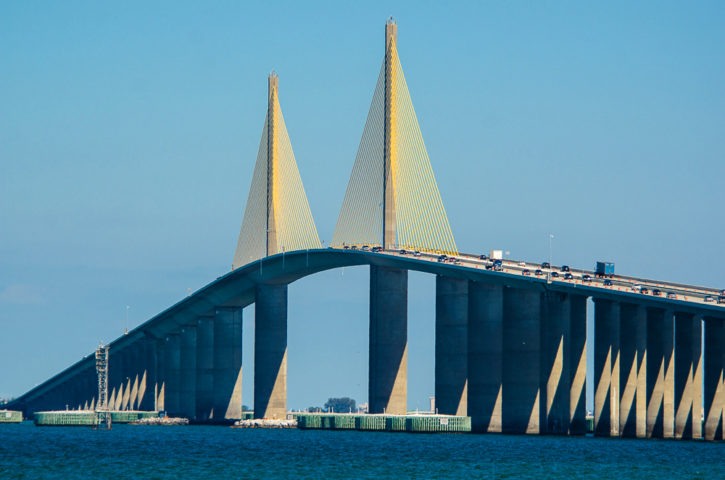 In this month's edition of "What's Trending in Construction," we feel it appropriate to focus on two things that we know will strongly shape the industry over the coming years; infrastructure and technology. Adapting to the industry by incorporating these undeniable trends will pay off by increasing profitability and productivity for you and your team.
Here are some articles worth reading about:
---
GlobeSt.com: Infrastructure Projects Speed Up Amid COVID Slowdown
Published in GlobeSt.com October 22, 2020
The slowdown in the economy was an opportunity too good to miss for many large construction projects. In response, accelerated construction timetables came about with fewer people, planes and cars to work around. From San Francisco and Los Angeles to New York and elsewhere, major projects were completed weeks and months ahead of schedule.
One of the earliest projects was the replacement of an aging highway intersection near San Francisco International Airport. First slated to take three weeks, state engineers took advantage of the work-from-home mandate in April to compress the work into 10 days.
In Utah, the savings weren't just time, but more than $300 million. Salt Lake City Airport's $4 billion terminal expansion advanced significantly this summer and hits a milestone next week with the opening of the final 20 gates of the new Concourse B. Overall construction is slated for completion by 2024.
A massive art program in the airport also kept pace including the 360-foot-long "The Canyon" immersive work by Napa-based Gordon Huether that was integrated into the structural design by HOK. This piece is being viewed as an airport branding tool, wayfinding aide and tourism booster.
Read the Full Article on GlobeSt.com
---
Coronavirus Fast-Tracks Tech, Culture Innovation
While many office workers have settled into month seven of remote work due to the coronavirus, leaders across the tech industry are still pushing for sustained technology and culture transformation to ensure innovation is here to stay. 
As more contractors and organizations have made the switch to cloud to support a scalable and remote technology infrastructure, Stephen Franchetti, vice president of IT and business technology at Slack, predicts reintegrating applications will be the next wave of modernization. 
Transformation around correcting the fragmentation of work caused by the explosion of SaaS applications is on the horizon, he said, speaking during a MIT Sloan Digital Learning Series event.
Innovative tech will likely be at the forefront of further transformation for internal and client facing IT processes, even as the pandemic fades. Automation and artificial intelligence are meeting customers in the digital age and have become one way to reduce human-to-human interaction at a time when in-person help is difficult to realize.
IT teams should continue "to make sure that the tech wasn't just enabling the basics, but it was actually allowing us to be innovative as well," said Graham Wilkinson, executive vice president of product strategy and innovation at Kinesso, on the panel.
It's also accelerated technology adoption.
"As bad as this situation is, it's also pushing the industry forward into a better place," said William Sankey, CEO of New York-based data analytics solutions provider Northspyre, which helps predict and manage the impact of unplanned changes on project costs and construction timelines. "Maybe where it would have taken seven to 10 years to catch up to where the finance industry is in leveraging data, I think that transition will now be underway in the next two to three years."
Read the Full Article on Construction Dive.
---
Elaine Chao: Long-Term Plan Needed for US Infrastructure
"We should be thinking strategically and long-term to address the infrastructure needs of our country, to address our economic competitiveness and productivity," Chao said Oct. 8 during the Future of Freight and Supply Chain Management Symposium, a virtual event co-hosted by Transport Topics and CQ Roll Call. "We stand ready to work with Congress on a long-term measure to address our nation's infrastructure needs. Certainly, for the states, the long-term transportation future is very important," Chao said.
The newly extended FAST Act will shore up the ailing Highway Trust Fund with a $13.6 billion infusion of cash from the general fund, with $10.4 billion allocated to the roads and bridges account, and another $3.2 billion earmarked for mass transit. It's money that Chao said is desperately needed, but she noted that infrastructure planning demands more than one year. "A road or a bridge doesn't take a year to be built, it takes several years," Chao said.
Read the full article on Transport Topics.
---
About Gadzoom
Gadzoom enables you to generate important documents in minutes, giving you the freedom to run and manage your business without all the headaches that come with administrative responsibilities. Our company was born to make construction document management as streamlined as possible. Create a variety of government compliant safety and administrative documents at the touch of a button. If you're interested in learning more, visit our site today.