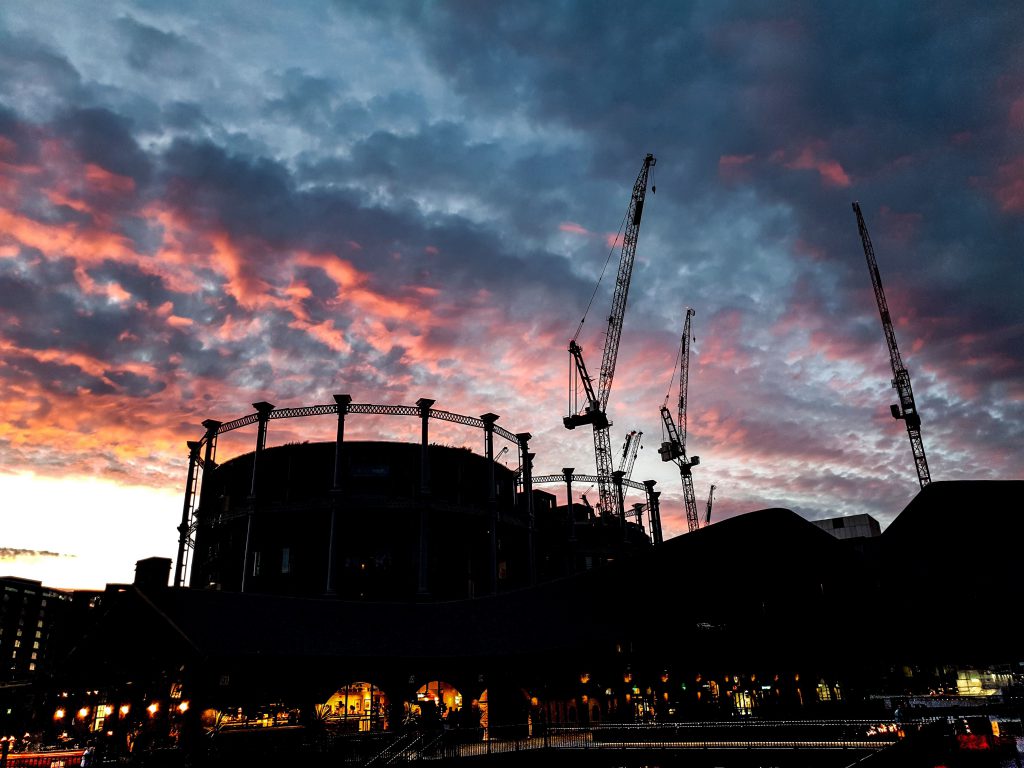 Accident Prevention has been an increasingly hot topic in the construction industry as projects have continued to get bigger and more complex over the last few years. With the increase in specialized approaches, new techniques, and stricter regulatory monitoring, it's more important than ever to be able to spot, address, and mitigate risks in and around the job site.
Any worthwhile contractor will tell you that employee safety comes first, so we've put together three steps to accident prevention for your next project:
Step One - Identify
It's impossible to prevent accidents without first identifying what could potentially go wrong at your job site. Before sending employees out onto the project, an experienced manager should first walk the grounds and point out any safety hazards that are immediately apparent. Anything from eroded soil to poor water drainage can count as a possible issue, as they could severely impact the effectiveness of factors like the dirt paths you'll be setting up for heavy machinery, among other project staples. 
Taking it a little further, managers should then examine the different aspects of the project and where they'll be located. These can be examples like the spot you'll be doing most of the welding, or the area in which excess materials will be placed. Think about every facet of the job and what may negatively impact its effectiveness.
Step Two – Clearly Mark and Address Hazards
Now that you've taken note of where things could go wrong, mark them so that your team is notified of any risks. Maybe the welding area was a little too close to a spot with high worker foot traffic. Clearly indicate these potential hazards, and confirm with your employees that everyone is aware. 
From there, address each one piece by piece. Move the welding area over a bit. 
Add additional dirt to the parts of the path that look dangerously eroded.
Create irrigation channels to divert water away from gathering in puddles.
Do everything possible to mitigate the risks you identified in step one so that your team can safely and effectively get the job done.
Step Three – Create A Plan
You've identified hazards in the immediate vicinity, pointed them out to the team, and built contingencies that address them. It's time to create a plan of action for other parts of the job that could go wrong. Think about disasters, worst-case scenarios, and anything else that could really hinder workplace safety. These could be things like major environmental risks, falling hazards, or other factors that pose potential major injuries to employees. 
Related Blog: What to Do Before You Write A Workplace Safety Plan
For each piece that you take note of, inform, and prepare your employees so that they know what the standard operating procedures will be. Train everyone so that they understand evacuation routes, basic first aid, how to handle materials, chemicals, and equipment. A knowledgeable team is a safe team, and developing a safety training program specific to your business is the best way to ensure the success of your next project. 
---
About Gadzoom
Gadzoom enables you to generate important documents in minutes, giving you the freedom to run and manage your business without all the headaches that come with administrative responsibilities. Our company was born to make construction document management as streamlined as possible. Create a variety of government compliant safety and administrative documents at the touch of a button. If you're interested in learning more, visit our site today.