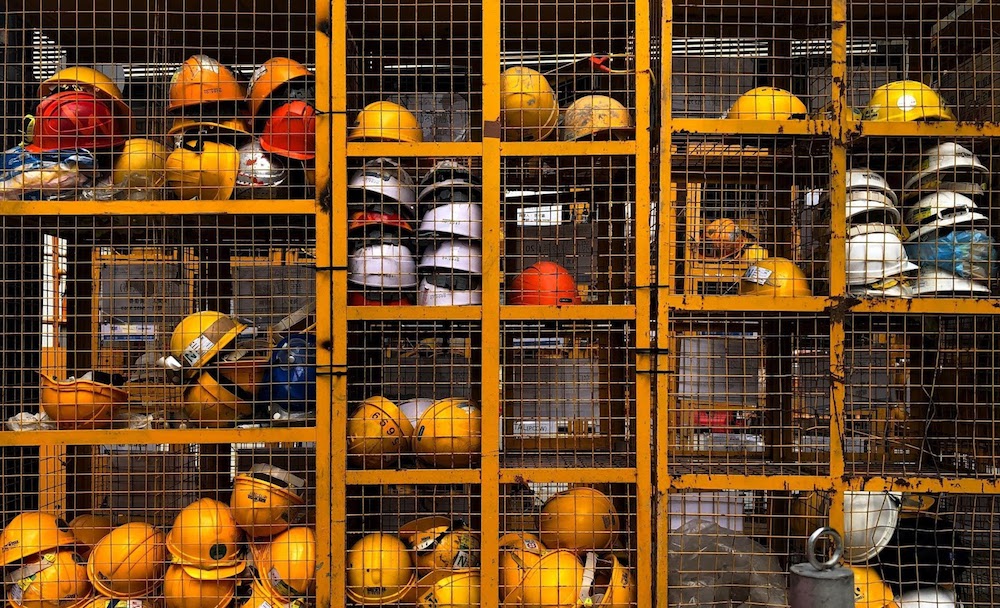 First and foremost, the top priority for any Construction Manager should be the safety of his or her team. Every project is going to have its own unique tasks and hazards associated with execution, but what does site safety really mean?
If you ask us, it's a far cry from just submitting a few administrative documents and hoping for the best. Amplifying your construction safety program requires taking your initial investment into meeting OSHA and EM 385-1-1 standards, and turning them into actionable results.
The truth is, construction safety encompasses a wide variety of topics, equipment, and circumstances; all combined with experience and knowledge. Adding even more complexity to the mix is the fact that you'll likely be working with employees from numerous contractors across a range of backgrounds and disciplines. This only reinforces the need to amplify your safety program to be as robust as possible. With so many moving parts, there's a lot that can go wrong.
Keys To A Safer Worksite
Construction safety doesn't have to mean reinventing the wheel. All it takes is a little investment and preparation. As a Construction Manager, that's where you come in. With your leadership, and a few of the tips below, here's how you can make a difference on the job site:
Gadzoom's Construction Safety Tips
1. Hold More Training
You've already identified the hazards that will be associated with your project, so why not make sure your workers are as prepared as possible to address those hazards? Additional training is one of the best ways to ensure site safety. It leads to knowledgeable employees who are ready to address adverse circumstances should they arise.
An added benefit is by investing in your team, you create a stronger sense of ownership in their safety and the safety of each team member. They immediately see that their manager cares about them, which in turn makes them feel more focused on the task at hand. Having a well-trained team is akin to a well-oiled machine. Performance increases, errors decrease, and the bottom line improves.
Related article: How To Assign Risk Assessment Codes
2. Get Your Team Certified
Certifications not only help during the initial process but also give help take a lot of the management burden off of you as the leader. Getting your team members certified effectively makes them experts in specific duties on the job - duties that you would have normally needed to supervise with additional scrutiny, but now can rest assured that you can trust the people there to do each activity professionally and safely.
Having employees who are armed with certificates such as aerial lift training or OSHA training, for example, can greatly reduce the risk of a workplace accident. The bottom line is that you want people on your team that have confidence in their ability to do their jobs in as safe a manner as possible.
Related article: What to Do Before You Write A Workplace Safety Plan
3. Walk Through Your Safety Documents
Reviewing safety documents with your team is likely one of the quickest and most effective ways to improve site safety on your project. You've taken the time to make sure you've covered all the bases that regulatory bodies are asking for, so why not make the most of those documents? The truth is, the paperwork is only as useful as what you do with it. If you put together an AHA and don't take the time to thoroughly discuss it with your team, it's not being used to its full potential.
At Gadzoom, we understand that creating safety documents can take a lot of time out of your day. What if we told you there was a better way? Use our proprietary software to generate your AHAs and safety documents in minutes providing the time you need to properly review and ensure site safety with your employees. Gadzoom has hundreds of AHAs in our library available at your fingertips, allowing you to easily generate superior safety documents customizable to meet your needs with just the click of a button. 
Related article: 3 Benefits Of Moving Your Construction Admin & Safety Documents Online
---
About Gadzoom
Gadzoom enables you to generate important documents in minutes, giving you the freedom to run and manage your business without all the headaches that come with administrative responsibilities. Our company was born to make construction document management as streamlined as possible. Create a variety of government compliant safety and administrative documents at the touch of a button. If you're interested in learning more, visit our site today.